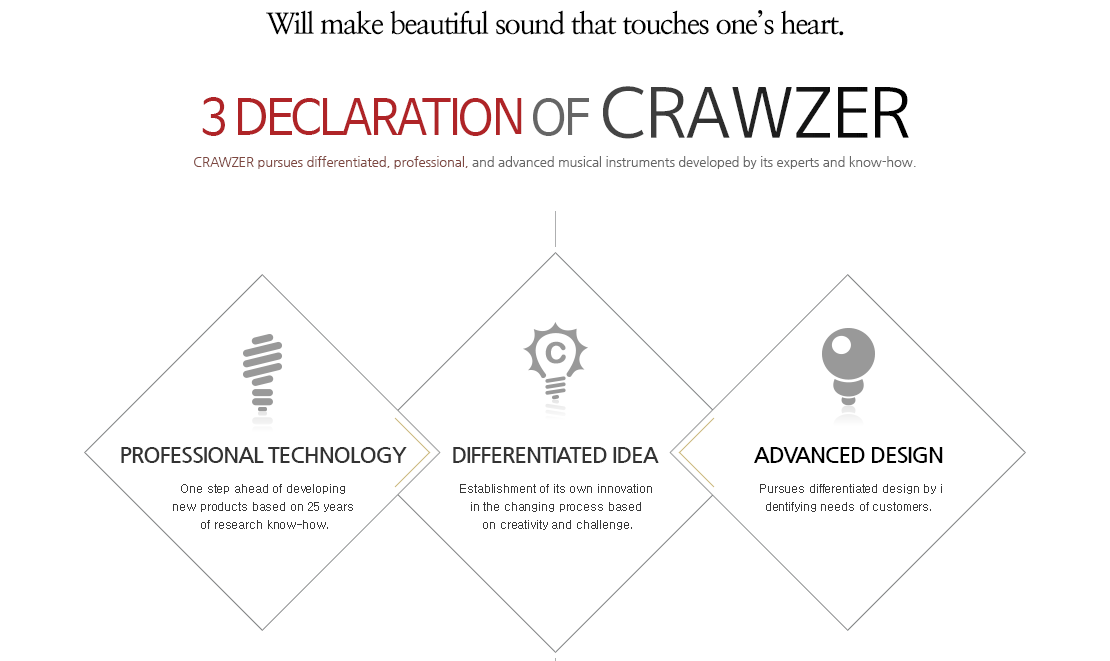 Under the slogan that 'human resource is the key factor in a company,' all CRAWZER employees pursue human-oriented cooperation that enables mutual understanding and union. Its macro meaning consists of cooperation with customers as well as society.

CRAWZER pursues convenient use of digital culture.
With its prediction on future trend it is continuously trying to develop creative and high quality products and is putting lot of efforts to become a leading company, acknowledged by its global products.

Customer needs is our priority. Customers will acknowledge the brand if CRAWZER obtains exclusive technology, develops good products, and sells them honestly after accurately identifying needs and wants of customers and market. One can only succeed if the person has this strong foundation.

The key factor of a company is trust from customer or society. It is trying its best to become a reliable company with its honest and transparent management. Not temporary but it will grow into a solid company beloved by customers for a long time.

"Opening of new digital music world"
Community defined by CRAWZER is one that creates new culture of digital music world and develop into the advancing new creation.

Pursues operational team that can quickly and aggressively deal with new technologies or rapidly changing external environment with confidence. For this, CRAWZER is maximizing management efficiency and this is made from owner spirit of each employee.